Ken Bauer, powerhouse producer and DJ presents his new project, an energetic weekly radio show called "Ken Bauer's Power Hour". As the name suggests, the show features the best Future Rave tracks from household names alongside brand new releases from up-and-coming artists, all wrapped up in one powerful and driving hour.
With this show, Ken Bauer seeks to bring the club experience to the ears of its listeners while shining the spotlight on new artists, allowing its audience to discover new tracks and producers with each episode.
The DJ is known for his love of the Future Rave genre, nevertheless, he also features Electro House, Melodic Techno, Progressive House and Trance tracks in his mixes, without rejecting his own characteristic sounds and productions.
Some of the established artists featured on his radio show are, Future Rave pioneers David Guetta and MORTEN, Ummet Ozcan, Tiësto and Kaskade as well as emerging talents such as, ALEX LNDN, Justus, Yantosh and Nanoviolaamong others.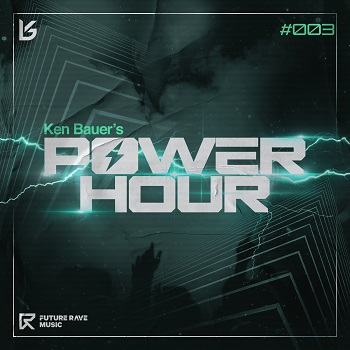 This show, as well as the high-quality productions Ken Bauer is known for, is ready to amaze his audience and find his place in the list of radio shows around the world, because he makes his perfect and masterfully curated mix between well-known names and fresh new songs, and powerful and punchy Future Rave and the main stage/club vibe its differentiating element that sets it apart from the rest.
Ken Bauer surely keeps its followers on their toes and time and time again delivers stellar productions and must-see first-class projects.
'Ken Bauer's Power Hour' is available on major streaming platforms and radio stations around the world.
Listen to the radio show here.