MARSHALL COUNTY, KY — Circuit Court Judge Jamie Jameson is scheduled to appear in court again this month for a misconduct hearing. The Kentucky Judicial Conduct Commission issued another charge against Jameson on Friday, after issuing two earlier this week. In the latest charge, the JCC says Jameson used his position as a circuit judge to ensure a potential news story didn't get aired.
The JCC says radio station WKMS has filed an open recording request for security video of Jameson walking around the Marshall County court building in his underwear. During his hearing in August, Jameson explained that when he works late, he spends the night at the court building. Jameson says he was calling Chad Lampe, who was station manager for WKMS at the time, to explain what was on the video, not with the intention of preventing it from airing.
"I alerted them to the situation and what was on the tape. He also concluded that it was not newsworthy and that he had no desire to review the tape privately to see if there was anything different from what I was telling them," Jameson said in a phone call with Local 6.
This is the seventh charge Jameson now faces. His first four, which were discussed during his audition in August, allege he wrongly created an ankle monitoring program while a judge, mismanaged his courtroom and engaged in retaliatory acts while serving on the judiciary, and finally that he used his status as a judge to pressure people into funding his political campaign.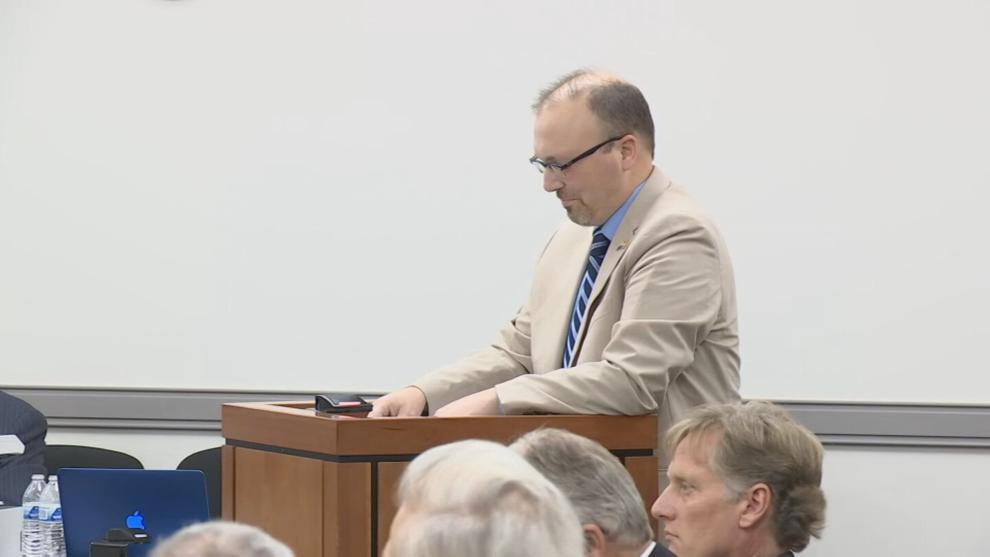 On Tuesday, the JCC alleged that Jameson was trying to obstruct their investigation and told his staff not to follow a JCC subpoena. Jameson says he informed his attorney not to send any confidential documents from his hearing to AOC, but to follow the subpoena. JCC also accused him on Tuesday of violating his suspension, saying he used his forensic email account when he was not supposed to.
Then on Friday, JCC accused Jameson of using his position as a judge to make sure the WKMS story didn't get aired, saying Jameson also called Murray State President Bob Jackson. WKMS operates on the Murray State campus. Jameson says he only called Jackson to find out who the station manager at WKMS was in order to get in touch with him.
"I never said, 'Mr. Jackson, you have to step in' or 'Mr. Jackson, you have to do something about this. "None of that happened," Jameson said. "It was, 'Who should I talk to?' He referred me to Chad Lampe, that's the last time I spoke to him."
Lampe is no longer the station chief of WKMS. Local 6 reached out to Lampe by phone and via social media, but we were unable to reach him for comment.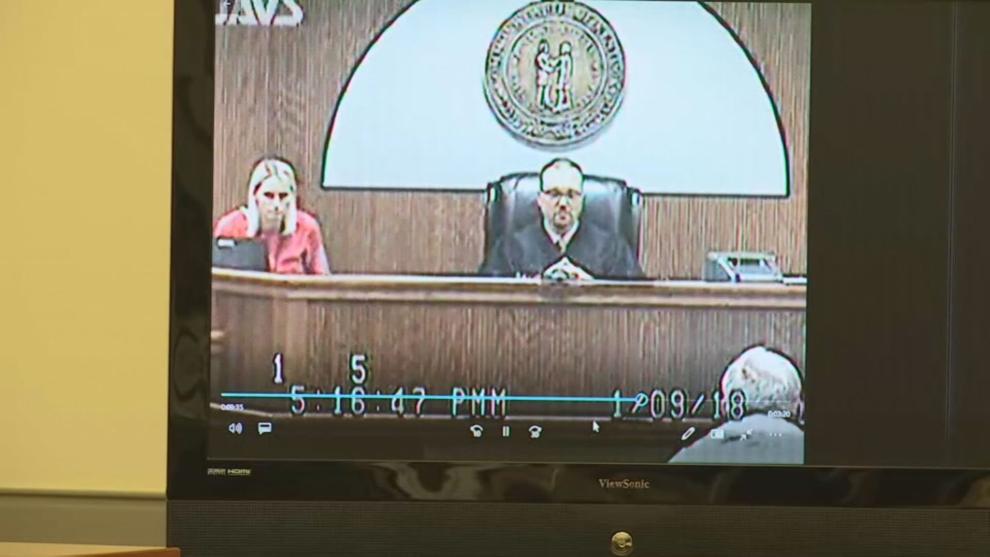 Murray State University is currently on fall vacation and the university offices are closed. Local 6 called the university's public relations officer and left a voicemail requesting comment from Jackson, but we never received a phone call.
Jameson says he and his legal team are still working on their appeal to the Kentucky Supreme Court, in an effort to have his suspension overturned.
In April, Local 6 also filed an open records request for a copy of Jameson's video at the Marshall County Court Building. This request for open records was denied by the Kentucky Courts Administrative Office.