Florida's premier politics-focused radio talk show hits Tallahassee this week.
The Ed Dean's Radio Showwhich airs throughout the Sunshine State, will now be heard daily in the Tallahassee area from 5-6 p.m. on Real Talk 93.3 FM starting Monday.
Ed Dean is a prominent radio and news media personality, including host of the #1 statewide radio talk show in Florida. He is also the publisher of the Florida Daily.
From the flagship radio WBOB in Jacksonville, where his show airs from 6 to 9 a.m. weekdays, Ed's show is heard throughout Florida on other stations. In addition to his radio show, Ed has served as editor for Sunshine State News, senior media analyst for the Taxpayers Protection Alliance, and member of the media advisory board for the American Media Institute. Ed has appeared on national television as a financial and political commentator and has appeared on Fox Business News and CNN Headline News. He was also a news contributor for Fox News 35 in Orlando, Florida. In the 1990s and 2000s, Ed was a political and business reporter for newspapers and radio stations across Florida.
In the mid-1990s and 2000s, Ed became a business partner of his uncle John Bunkley, a former consultant to Ronald Reagan, who ran the political polling and media company BTV. Ed has also served as a media consultant to politicians, political campaigns and several business groups.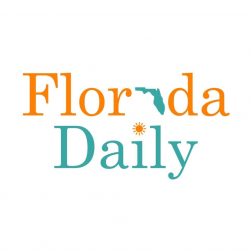 Latest articles by Florida Daily
(see everything)